APKIC 2017 International Symposium
Date: 2017/11/17 Venue: Bengaluru, India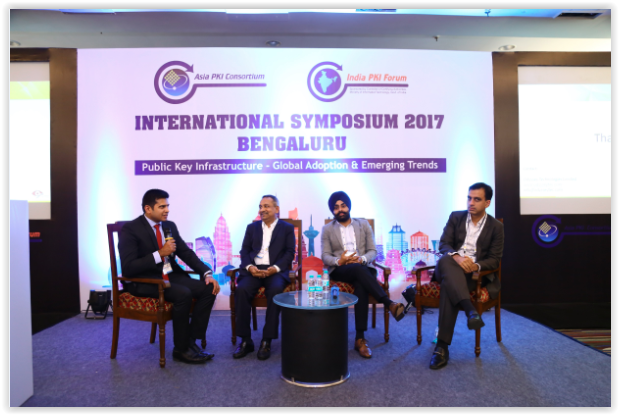 The Asia PKI Consortium 2017 International Symposium - Public Key Infrastructure: Global Adoption and Emerging Trends was successfully held on 17 November 2017 in Bengaluru, India.
This event was organized by Asia PKI Consortium & India PKI Forum. The symposium provided a forum for leaders and specialists across the world to present and discuss knowledge on Digital Signatures and PKI implementation towards paperless movement, as well as secure authentications.
The international symposium was well supported by Indian Government and CAs from Bangladesh, Chinese Taipei, Hong Kong, India, Japan and Thailand; as well as experts from USA and South Asia to share the latest development of PKI.